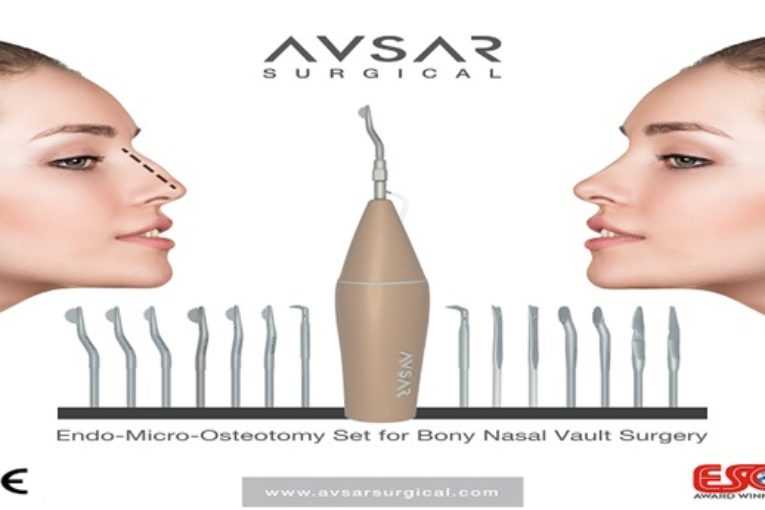 Rhinoplasty as surgery has known for quite a few time. But it isn't the tedious surgery that it used to be. Now, patients can go for micro-rhinoplasty which is easier and better to deal with. The surgery is taken about by the help of end-micro-instrumentation facilities. Both rhinoplasty and septorhinoplasty can be done with the device. For performing it, a surgeon will need the help of the magnification power of video-endoscopy, micro-osteotomy facility of RhinoSculpture set for bone surgery and micro-surgical instruments for soft tissue surgery. The micro-rhinoplasty method was devised by Dr. Yakulp Afsar in 2006.
How Do The Rhinosculpture Tools Help?
The surgery is done under the magnification power of video-endoscopy. It is used for surgeries such as glabella surgeries, septal deviations or spurs and to reshape the bony nasal vault. Surgeons are also able to control bleeding when using the magnification.
The other tool that will be used in the micro-rhinoplasty will be theRhinoSculpture. The micro-cutting and micro-shaping tools help in reshaping the shape of one's nasal bone. It can be used for hump reduction, medical osteotomy, Aufricht triangle modification, transverse and lateral osteotomies, split thickness osteotomy can also be performed with the RhinoSculpture osteotomy set. The best about the surgery is the control that the surgeon will have on the patient. It increases the performance of the surgeon.
The tools of the surgery are made with sterilized bio-compatible titanium which is safe for surgery. There is an internal irrigation technology present in the device. The handpiece and tool heads will be used only once to ensure safety to the patients. The devices can be connected to all control units present in operating theatres.
Dr. Afsar has been performing the surgeries ever since he discovered the power of micro-rhinoplasty. Rhinoplasty surgeons can have a look at the device.