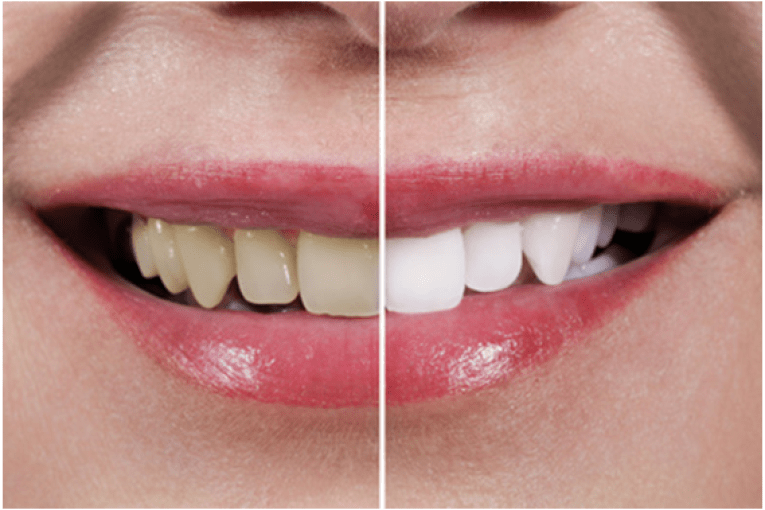 Teeth whitening is a popular cosmetic procedure and there are several methods and products available. There is a great deal of advice available through the internet but there are also myths and here are some of them:
HOME WHITENING IS AS GOOD AS PROFESSIONAL WHITENING
It's not. Whilst some effects may be achieved, home kits will not produce the same effects as professional whitening. This is because the gel used, which will contain either hydrogen peroxide or carbamide peroxide, will not be as powerful as a dentist can use under professional, clinical conditions.
TOOTH WHITENING WILL ENSURE A 'HOLLYWOOD SMILE'
It won't. Teeth are naturally yellow in colour so although some lightening of colour may be possible the process will not make teeth a pure, gleaming white. This is achieved through the application of veneers.
IT'S PERMANENT
Unfortunately it isn't. Some procedures only result in whitening that lasts for a few months. Generally it is accepted that the longest period that whitening lasts is around three years. If the effects are to be maintained, the process will need to be repeated at intervals dependant upon the type of process that was used.
HOME WHITENING KITS ARE PERFECTLY SAFE
They should be, but there can be problems. When a dentist carries out whitening a guard will be tailor-made to protect the gums and inner mouth. With a home-use kit the guard provided may not fit properly, resulting in the whitening gel leaking into the mouth which can cause soreness and blisters.
WHITENING IN BEAUTY SALONS IS ALWAYS LEGAL
Only if it is carried out with a qualified dentist in attendance. Anyone who whitens teeth and is not a professional dentist is doing so illegally.
WHITENING DAMAGES TEETH
No it doesn't, provided it is carried out by a qualified practitioner.
NOT FOR THOSE WITH SENSITIVE TEETH
Wrong. A dentist can establish the causes of sensitivity and tailor a procedure to accommodate the condition.
DO IT YOURSELF WITH HYDROGEN PEROXIDE
Don't. Applying hydrogen peroxide in an unsupervised situation at home can be dangerous and result in free radical reactions which age live tissue.
WHITENING TOOTHPASTE AND GUM IS EFFECTIVE
No they are not. Whitening toothpastes and gums do not contain sufficient amounts of the chemicals needed to achieve real whitening.
WHITENING DAMAGES TOOTH ENAMEL
No it doesn't. Professional tooth whitening is perfectly safe. The process has been around for 20 years so it has been proved to be safe.
WHITENING IS FOR EVERYONE
Unfortunately it isn't. There may be several reasons why tooth whitening is not suitable for someone. One of the most common is ageing. The teeth darken as they get older and as the enamel grows thin. This in turn allows the yellow layer of dentin beneath the enamel to become more visible.
YOU HAVE TO BE OVER THIRTY
Wrong. Whitening is not recommended for children or teenagers because their teeth are still developing. People in their twenties are suitable candidates for tooth whitening.
YOU CAN'T DRINK COFFEE OR RED WINE AFTER WHITENING
Drinking red wine, drinks that contain caffeine and other liquids that can stain teeth should certainly be avoided immediately after the process is completed. But whilst these drinks may contribute to staining of teeth over time, they do not have to be avoided permanently. Using a straw can also reduce the degree of staining caused.

BAKING SODA WHITENS TEETH
No, it doesn't. Baking soda is sodium bicarbonate which can cause erosion of the enamel. This in turn will allow more of the underlying yellow dentin, achieving the opposite of whitening.
For more information, visit: Birchgrove Dental.