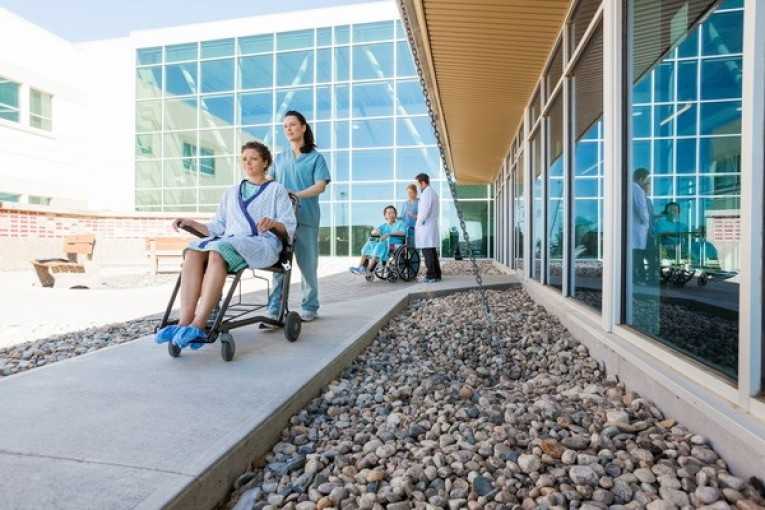 July was a particularly good month for hiring at the nation's hospitals. Official numbers from the U.S. Bureau of Labor Statistics (BLS) indicate hospitals added 15,700 new healthcare jobs in July, twice the number added in the previous month. Usually, this would be perceived as good news. It is to some degree, but the numbers also show that hospitals have been on the hiring roller coaster since the start of the year.
Hospitals added 11,800 healthcare jobs in January, followed by successive drops in February and March. April saw a slight up-tick with another fall in May and another small increase in June. Total healthcare hiring did not fare much better. It has been up and down multiple times through the first seven months of the year.
The positive news is that the sector is expanding overall. As is normally the case, healthcare consistently does well even when other sectors of the economy are contracting or remain flat. This year has been no exception. Healthcare continues to expand as more and more people have access to affordable health insurance plans.
Hospitals Facing Competition
There could be multiple reasons for the hospital hiring roller coaster, the first being stiff competition. Low-cost public health clinics and pharmacy-based primary care offices are now competing with hospitals for a lot of the run-of-the-mill care they have been providing for so long. And why not? Both kinds of facilities offer the care patients need at a fraction of the cost. In an era of doing everything we can to bring down the cost of healthcare delivery, it makes sense that patients will wind up seeking care wherever it is cheapest.
Another area of competition is that of walk-in primary and urgent care. Where hospital EDs used to be the mainstay of walk-in care among patients without regular primary care doctors, those patients are now more likely to go to their local urgent care center. It is not necessarily less expensive, but waiting lines are much shorter, and service is more personal.
A third potential contributor, according to Merritt Hawkins, is one of consolidation. Smaller hospitals and hospital groups are being purchased by their larger competitors in the knowledge that consolidation can reduce overall costs while increasing profits. However, with consolidation often comes lower staffing needs as a result of shared services. We have seen a number of significant consolidations this year that could very well be having an impact on hospital hiring.
Nursing and Locum Tenens
The hospital hiring roller coaster is not all bad news, by the way. Nurses and locum tenens physicians are among the bright spots for the year. According to Merritt Hawkins and their parent company, hospitals have been steadily increasing nursing and locum tenens staffing levels to account for a greater influx of patients. We expect to see the locum tenens sector do very well for the foreseeable future, as hospitals are discovering new ways to address the changes brought on by the implementation of the Affordable Care Act (ACA).
So, will the hiring roller coaster ride ever come to an end? Yes, it will. The BLS predicts the healthcare sector will grow in excess of 29% over the next ten years or so – hospital hiring will account for about 17% of it. Nevertheless, once the industry gets a handle on all the new changes resulting from the ACA, things will level out. Moreover, at some point the number of new patients accessing healthcare for the first time will level off. That is when we will begin to see hospital hiring follow a more stable, long-term, upward trajectory.